There were so many moments on my recent visit to Rapha Community Center that left me speechless. I'll admit I arrived feeling a bit discouraged and disappointed that I hadn't reached certain fundraising goals. I was questioning if I was making a difference, wondering if it was time to call it quits or turn it all over to someone else. I realize opening this letter with these words may not project confidence to you, but I want to be honest. This work is difficult. Sometimes, it's so easy for me to get lost in what I haven't accomplished, in all that needs to be done for our children in Kenya that I forget about all of the progress wehave made as an organization in the past 12 years.
My feelings of doubt quickly dissipated as I spent time with the children. One day I was sitting in our new covered dining area, which is truly multipurpose. There was a group of boys playing chess at one table, a group of younger children coloring at another, while other children were diligently studying. I was sitting next to Francis (pictured to the right), who is finishing his last year in secondary school. Francis was one of the first boys we took in when we opened our boys' home in 2011. His mother had passed away. His father was HIV+ and an alcoholic. He abandoned Francis and left him to live on his own as a young child. It's been so amazing to see the growth in Francis and in so many of the children who have been with us for so many years. While they all have different stories and difficult backgrounds, the common thread among all of our children is a deep gratitude for our community, for the opportunity to go to school, to have food to eat and a place to call home.
We still have much to do, but in the eyes of the children at Rapha Community Center, we have made incredible progress. As I sat there next to Francis, he began to thank me for his life, for saving him from living on the streets. He started reminiscing about what our community used to be like when he first joined us, before we had clean water, when our school was a one room schoolhouse, before our crops were bountiful, before we had milk from our own dairy cows, when our population was half the size of what it is now. He said, "We have come from far. Think about how far we will go in the next 10 years." Tears sprung to my eyes as his words sunk into my spirit.
He was right. What started as a dream has turned into an incredible place, where lives are being changed on a daily basis. Children who would have been living on the streets, children who would have been forced to leave school because they couldn't pay school fees have a chance at a brighter future because of our community, because of every sponsor, because of every organization and church that has partnered with us, because of every single person who has ever donated to HEAL.
We created this community together, and my prayer is that you will continue on this journey with me by contributing once more. Help us to end this decade with our most successful fundraising season ever. Our goal is to raise $30,000 to help support the basic needs of our children, the development of our school and the development of income projects, including our dairy cow project. Our children may not know you by name, but they know there is an incredible group of people in the world who care about them, who open their hearts every year to support them. Your donation truly does make a difference. Join me once again, as we raise our world, one child at a time.
With gratitude,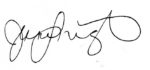 Jennifer Musick Wright
Executive Director & Founder
[give_form id="1854"]
Prefer to donate by mail? Send checks made payable to HEAL to:
PO Box 452, Saratoga Springs, NY 12866
Thank you!