The last time I sent an update, I was in Kenya, flying kites with the children at Rapha, surrounded by laughter and smiles. Now, I'm sitting in my very quiet apartment, quarantined, taking it one day at a time.
How quickly things have changed…
On March 16th, the Kenyan government ordered that all schools be closed for at least one month. There were only 3 reported cases of COVID-19 (there are 25 as of today) but I applaud their aggressive action and I hope it helps to stop the spread of the virus.
As soon as we received the directive, arrangements were made to close our school. Parents picked up their children who are boarding students at Rapha Secondary. The children in our home program were sent home to stay with their guardians, typically a grandparent or another relative.
It all happened so fast. As I said goodbye to each child and watched them leave the safety of our community, I couldn't help but think about what they were going home to. So many of them are staying with a relative who can't afford to buy food, let alone soap to wash hands. They don't have access to virtual learning opportunities. They don't have the support they need to thrive.
I was trying to stay positive for everyone, to be the fearless leader that the community needed, but in my final moments with the children I love so much, I'll admit it was difficult to stay strong. Before I knew it, they were gone and I was on my way to Nairobi to begin my uncertain trip home. Would my flights get cancelled? Would I get stuck at the airport unable to get back into my own country? It was a long journey that thankfully went well.
As of now Rapha Community Center is closed until the government allows students to return. Most of our teachers and staff have gone home to be with their families. Only a few staff members have remained to clean the facilities and care for our farm and animals. We are continuing to pay everyone throughout the closure. Any money raised throughout this time will still go towards supporting the work we do. One day our children will come home to us, classes will resume and projects will continue.
Even though the future is unclear, I am faithful and hopeful that this year will still be great for our community. I truly believe there is light on the other side of this darkness. Please be encouraged and know that we are in this together. Thank you so much for your support.
With gratitude,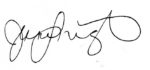 Jennifer Musick Wright
Executive Director & Founder