Betty, pictured above in the pink hat, is an orphan. After her parents passed away, she and her five siblings moved into their grandparent's small house. There wasn't enough food to eat. The grandparents couldn't pay school fees. They needed help. Without other options, Betty and her siblings were split up and taken to different children's homes so they could receive better care.
Betty's story is very similar to so many of our children. Rapha Community Center provides vital care to these children, but since we had to temporarily close due to COVID-19, everyone in our community is staying with their guardians once again. They are experiencing so many of the same challenges they faced before joining our family at Rapha.
Yesterday, we delivered a little bit of hope to Betty and her family. They received a Caring 4 You Kit, which will provide food and basic essentials to the entire family for two weeks.
Since we launched this initiative we have had over 100 kits donated. The response has been tremendous! This week our amazing team in Kenya has been busy packing and delivering Caring 4 You Kits to our children. They will continue to do so until we are allowed to welcome our children home.
As of now, the government has said schools will reopen in September, which means we plan to deliver kits all summer long. We estimate we will need 200 more kits to make sure our children have what they need to survive. Each Caring 4 You Kit includes a two-week supply of the following: vaseline, toilet paper, soap, toothpaste, sanitary towels, maize, beans and porridge flour. The approximate cost of a kit is $25.
Your contribution towards one or more Caring 4 You Kits will enable us to continue supporting our children and their families during this difficult time. Please join us by donating today.
With gratitude,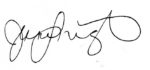 Jennifer Musick Wright
Executive Director & Founder