After the death of both his parents, Joseph was taken in by his grandfather, but caring for a young child was too much for the elderly man to handle. There wasn't enough food to eat, school fees were not paid and instead of attending school, Joseph stayed home to help care for his grandfather. When some of the villagers learned what was happening, the situation was reported to the local children's office. He was rescued and brought to Rapha Community Center where the course of his life changed forever. 
Joseph was a young boy when he became part of our family. He grew up enveloped in the love and safety of our community. The worries from his previous life quickly dissipated as he found security in his new reality. Living at Rapha gave Joseph the chance to be a kid, to grow, to learn and to discover his hopes and dreams for his life. Since his graduation in 2019, Joseph is pursuing his dream of becoming an artist and singer. He is well on his way to success!
Joseph recently shared a message that I included in my annual video. If you haven't had a chance to view it, I hope you will do so, but I want to share his words here: "Rapha has been part of me since I was a kid. There was a time I had lost hope in life, but Rapha brought the hope I never had."
When you donate to HEAL, you support children like Joseph. You ensure that every child in our community has the opportunity to hope for a brighter future. If you haven't had a chance to donate yet, please do so. Your contributions provide vital resources to all of the children at Rapha Community Center.
With gratitude,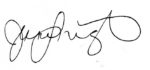 Jennifer Musick Wright
Executive Director & Founder
Prefer to donate by mail? Send checks made payable to HEAL to:
PO Box 452, Saratoga Springs, NY 12866
Thank you!