Will you help us fill their plates?
Introducing the Fill a Plate Challenge!
For a donation of $25 you can fill a plate for a child at Rapha Community Center.
We need to fill 400 plates to reach our goal of $10,000.
Fill 1 or more plates by donating today!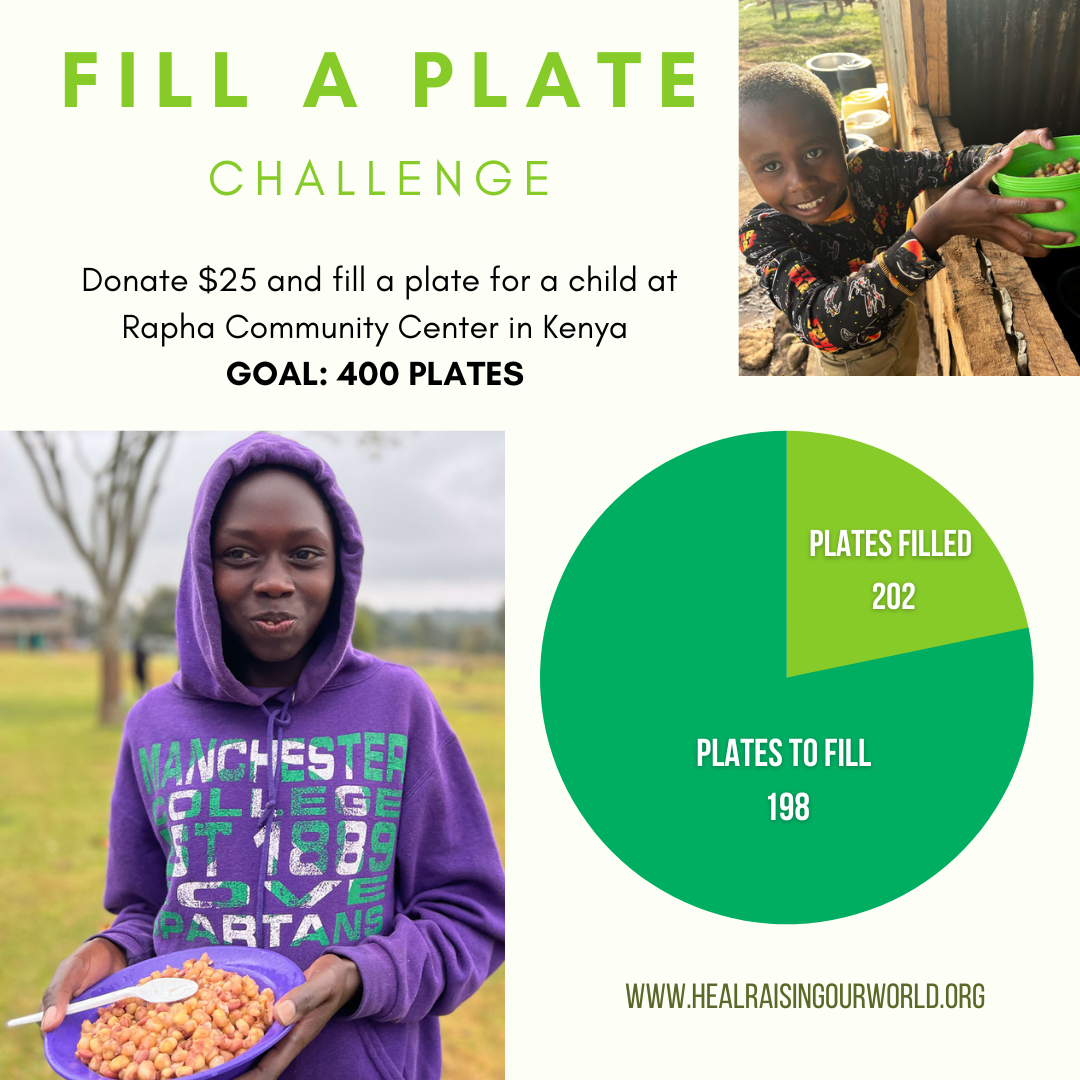 Your donation will help us raise an extra $10,000 to help us cover the increase in food costs due to inflation and drought. In the past few months the cost of food, fuel and basic items like toilet paper and soap have risen to unprecedented levels. With a population of 134 young children and students, we are facing a difficult reality as a community until prices decrease. Overall our monthly operating budget for food has risen from $2,500 to $4,500 in a very short period of time. Please help us make sure we can feed everyone in our community by making a donation today.
We know there are a lot of people struggling right now, but if you do have something to spare, the Rapha children would appreciate your support! Thank you!