Hope. That is what I see in the eyes of the children at Rapha Community Center. Hope for a good education. Hope for a successful job. Hope for a brighter future.
Hope is what I see in the eyes of 14-year-old John. Before he joined our family, he was scared for his life. His mother passed away and his stepfather beat him every day. He was so discouraged he decided he would rather die than continue to live in constant fear. He ran away into the bush one night. He laid down in the dirt without food or water, exposed to wildlife and the elements. He was ready for his life to end, but thankfully someone discovered him while passing by. They rescued him and brought him to our community. John is still healing, but the hope grows stronger in his eyes each day.
Hope is what I see in the eyes of 11-year-old Rispa. Before she joined our family, both her parents passed away leaving Rispa, her brother and two-week old baby sister to live with their elderly grandparents who are unable to work. Lack of income meant Rispa missed school, and most days they didn't have enough food to eat. They were desperate for help. Rispa came to our community where she always has enough to eat and doesn't need to worry about missing school. Like John, the hope grows stronger in Rispa's eyes each day.
Every time I visit our children in Kenya, I feel so encouraged by the hope I see in all we do to improve their lives. During my trip in March, I continued to see that hope until our world faced the unprecedented impact of the Covid-19 pandemic. As cases increased and borders were closed around the world, the government in Kenya shut down all schools and institutions, ordering children to return to guardians and families. As I said goodbye and watched them leave our community, uncertain when they would return, I saw fear in their eyes for the first time.
It's a fear that echoed around the world, especially in the early days of the pandemic. It's a fear I felt as I began the uncertain journey back to America. It's a fear I continued to feel when I would think of our children returning to the vulnerable situations in which they lived before joining our community.  In my heart, I knew they would come home to Rapha one day. I knew giving up on them was not an option. What we're doing as an organization is too important to let fear get in the way. I chose to hold on to hope instead.
I put one foot in front of the other and focused on ways that we could continue to help. We launched the Caring 4 You Kits program so we could deliver food and essential items to our children and their families during the temporary closure. We made improvements to the infrastructure at Rapha, including expanding the laboratory facilities at the school and creating more space for distanced learning. We broke ground on the boys' dormitory and are on track to complete that project by the end of the year.
Hope turned into generosity from our supporters, and we turned that generosity into action. That action enabled us to move forward, even when faced with adversity. As the year 2020 comes to a close, as I reflect on all we have accomplished, I feel more hopeful for the future than ever before.
In the beginning of January, Rapha Community Center will fully reopen, and all of our children will finally return home. I can't wait for them to see the wonderful changes we've made while they've been away. I can't wait until they feel safe and loved within our community. I can't wait to see the hope in their eyes once again. These children matter, and this year we've seen firsthand how important our mission is to their wellbeing and to their futures.
If you are able to give this year, then I ask you to give abundantly. We must ensure that Rapha is in the best position possible to care for the children when they return. We must ensure that our school is ready to accommodate the new challenges of distanced learning and public health requirements. There is so much more to accomplish for the children at Rapha Community Center, and if I've learned one thing since I founded HEAL 14 years ago, it's that I can't do this work alone. Please join me by making a donation today. Your support matters. Your support makes a difference. Together we are raising our world, one child at a time.
With gratitude,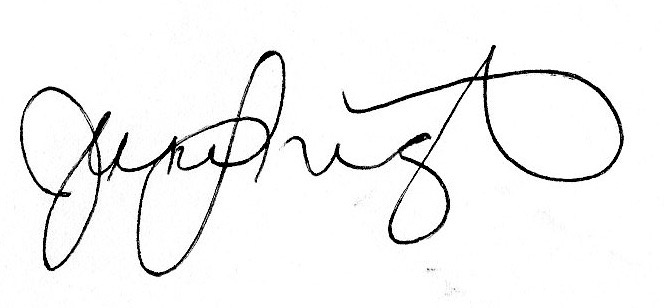 Jennifer Musick Wright
Executive Director & Founder