I remember Elias when he first joined our community. He was so tiny. He had been found in the streets, abandoned and unable to tell us anything about himself. It's hard to believe nine years have passed since then. The scared and confused child I first met has grown into an intelligent and very funny young boy!
I've gotten to know Elias well over the years, but during my recent trip to Kenya this summer, I learned something new about him. Elias is an artist.
One day I brought out crayons and coloring sheets for the younger children to use. Before I knew it, Elias was sketching with a pencil on the blank side of the coloring sheet. I was amazed at what he was drawing and I exclaimed, "Elias, why are you not in the art class right now!?" Elias joined the other art students that afternoon. It was so exciting to see his progress as he was guided by Samuel Kinyua, our very own graduate and director of Kenya Operations for How to Draw a Lion.
Samuel spent three weeks teaching art within our community. Next week you will have your chance to own one (or more!) of the masterpieces created by our students during his classes. Bidding in our annual How to Draw a Lion art auction begins on Tuesday, November 15th at 8:00am and will continue until Sunday, November 20th at 5:00pm. 100% of the proceeds from the auction will benefit the children at Rapha Community Center.
The auction site is open for you to preview the paintings. Check it out here and get ready to have some fun!
With gratitude,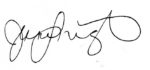 Jennifer Musick Wright
Executive Director & Founder