I Witnessed So Much Joy and Happiness
On Sunday I gave gift bags to the children in our community. They haven't received many gifts in their lives. Most of their belongings fit inside a small metal trunk. When I've handed out items before, it's usually things like soccer balls and coloring books, all of which they had to share. It's been a long time since I've given anything they could keep just for themselves.
When I found out exactly how many children there are in our community, I questioned whether it was really feasible do something like this. Thanks to a generous donor though, we were able to make it happen. I'm so glad we did, because the joy and happiness I witnessed was incredible! When the young children opened their bags to see toy cars, bouncy balls, stickers, gum and more, they were simply amazed. I heard a chorus of "wows" and as they started taking the items out, the fun really began! You can see what I mean here. 
I was afraid the high school students would be disappointed because they didn't get as much as the young children. However, when they opened their bags to find pens, a journal, motivational stickers and candy, they started screaming like they found a bag full of money. I was honestly speechless.
As the day went on, child after child came up to me to express their thanks. I couldn't help but feel my own gratitude for being in the position to help them. I'm so grateful to be here, to witness the daily miracles which are creating such positive change within our community. It's a true privilege, one I do not take for granted.
Thank you for walking alongside me as I continue to serve this community. I may be the one on the ground to see the good work we're doing, but I know there is a community of people around the world who are giving their support. Thank you for helping me to create such joy and happiness for all the children at Rapha.
With gratitude,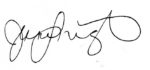 Jennifer Musick Wright
Executive Director & Founder