It's Been and Incredible Week
The team has been in Kenya for almost a week. Usually our volunteers are over the age of 18. This time though, 7 out of the 9 in this group are under the age of 18. I was a senior in high school when I traveled to Africa for the first time. I know what a profound effect an experience like this can have on a young person's life. From the moment I met them outside the airport, I've seen everyone in this group, regardless of age, gain a new perspective of the world in which we live.
The connections the volunteers are making with the children at Rapha will stay with them for the rest of their lives. The smiles, the laughter, the joy our children are experiencing with this group is beyond extraordinary. Everyone is learning so much from each other and at the end of the day, that's what matters.
Beyond the fun our children are having, many improvements have been made to this beautiful community. The team successfully reached their fundraising goal which has allowed us to complete the cow shed extension and do extensive painting around the property. New uniforms are being made and yesterday, the new greenhouse was installed!
Those are just the highlights. The impact from the money raised and the time our volunteers are spending within Rapha Community will last for years to come. This group is truly amazing, and I'm so grateful to them for their contributions and their willingness to support this community. They've even decided to increase their goal to $15,000 to help us raise money for food.
Inflation and a drought have caused prices to soar. Our monthly food budget has increased from $2,500 to $4,500. It's a difficult situation, so if you're able, please take a moment to give. Your contribution makes a difference. The volunteers are witnessing that impact with their very own eyes. Thank you for helping to make it all possible!
With gratitude,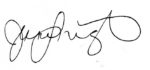 Jennifer Musick Wright
Executive Director & Founder