In the beginning of October, I heard the news that the Kenyan government ordered schools to reopen for all Class 8 and Form 4 students. Classes were to resume on October 12th. On the 6th, school administrations were told to get ready! At first, I didn't think it was possible. It seemed so fast, but I suppose it's yet another example of how quickly things can change in the year 2020. Our teachers returned, the facilities were cleaned, space was created to accommodate social distancing and wash stands were set up throughout the school and home. By the 12th, the team at Rapha was ready for the children to return.
Normally the students in Class 8 and Form 4 would be sitting for their national exams at this time of year, but instead they will continue to learn the curriculum that was missed. They will review, study and prepare to take their exams in early 2021. It is so encouraging to see students back in the classrooms, even with desks spaced out and masks covering their faces. Things may look different, but learning has resumed, our students are safe and they have food and all of the essential items they need to thrive. I'd call that progress.
However, our community will not be whole until everyone has returned home. We will continue to deliver Caring 4 You Kits to those children who remain with their guardians until our school is fully reopened, hopefully in January 2021. Our construction team will continue to work on the boys' dormitory which will be completed by the end of December. I can't think of a better way to end the year 2020 than reaching such an important goal for the children at Rapha Community Center.
Despite all of the challenges of the past year, we've made tremendous progress. Thanks to the incredible generosity of our supporters, we have been able to move forward, focused on a future that is very bright for every child at Rapha. They are the future of our world. They are the reason behind all we do at HEAL. Thank you for continuing to open your hearts to the work we're doing for vulnerable children in Kenya. Stay safe and healthy!
With gratitude,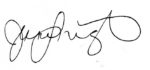 Jennifer Musick Wright
Executive Director & Founder
Prefer to donate by mail? Send checks made payable to HEAL to:
PO Box 452, Saratoga Springs, NY 12866