The Form 4 class at Rapha Secondary School completed their KCSE (Kenya Certificate of Secondary Education) exam in April. This is a national exam that is demanding experience for all students. They are tested in all of their subjects over a period of a month. It's a measure of their academic success in high school as well as the success of their school.
To be honest, I wasn't sure how well our students would do. Not since I don't have faith in our teachers, or in the ability of our students, but because schools were closed last year due to the pandemic. We tried to keep them engaged via cell phones, but without virtual school options, there wasn't much we could do for them except encourage from afar.
When the government allowed Form 4 students to return to school last November, so they could be ready to take their exams in late March of 2021, we were thrilled to welcome them back and everyone in our community rallied around them as they prepared. I would have been proud no matter what, but when the results were published, I couldn't help but be absolutely elated for everyone in our school. Our students did well, and our school ranked in the top third of all schools in the county. We ranked higher than more established schools, which is a testament to how much we have grown since we opened in 2013. The good news, we're still growing!
The new Form 1 students will join our school in early August. Currently, we are raising $3,000 to purchase 10 computers, which will allow us to include a computer class in our curriculum. If we accomplish this goal, we would be one of the first schools in the area to do this. It would be a great step forward for our students!
I want to thank you once again for supporting the work we do. The financial support we receive from donors enables us to continue to improve our school and offer more opportunities for our children to learn. Our students succeed because we have a community of people in Kenya and around the world who support and encourage them.
With gratitude,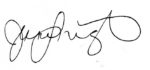 Jennifer Musick Wright
Executive Director & Founder
Prefer to donate by mail? Send checks made payable to HEAL to:
PO Box 452, Saratoga Springs, NY 12866
Thank you!