I had hoped the next time I wrote to you, I would be sharing the good news that all of the children had returned to their home at Rapha Community Center, that classes had resumed and that everyone was safe and healthy. Unfortunately, I am not able to share that news. There has been a rise in COVID-19 cases in Kenya, primarily in the Nairobi area, and the government has decided to keep schools closed until further notice. I knew this was a possibility, but still I was hopeful for a joyous homecoming last week.
While I've tried to remain optimistic and positive throughout the past few months, I worry about our children. Do they have enough to eat? Are their guardians taking care of them? Are they safe? Are they healthy? These are the most vulnerable children among us and there is a reason they are part of our family at Rapha Community Center. They need us.
When we heard the latest directive from the government, we knew that we had to put together a plan. Even if they are not within our community, there must be a way for us to help our children until they return home. I called Tabitha Wambui, the director of Rapha Community Center, and the way forward became clear.
Introducing Caring 4 You Kits which includes a two-week supply of the following: vaseline, toilet paper, soap, toothpaste, sanitary towels, maize, beans and porridge flour. These are all essential items that will provide crucial relief to our children and their families. As you can see from the photos, the staff at Rapha have already begun compiling kits and delivering them. They will be delivered on an ongoing basis until school is reopened.
Our goal is to deliver at least 100 kits per month. The approximate cost of a kit is $25. For anyone who sponsors a child, your monthly contribution will go towards this initiative, but we still need financial assistance to deliver as many kits as possible. Your contribution towards one or more Caring 4 You Kits will enable us to continue supporting the children at Rapha Community Center during this difficult time. Please join us by donating today.
With gratitude,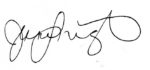 Jennifer Musick Wright
Executive Director & Founder