It's powerful to witness the positive change our children experience after they join Rapha Community Center. There are many reasons for this transformation, but the main one is their change in diet. They go from a constant state of hunger to full and satisfied. This shift results in a remarkable difference in their health and spirit.
Inflation and drought conditions continue to overwhelm our community. Increased food prices have created a strain to our monthly operations. The last action we want to take is to reduce the amount of food we are able to provide because of the rise in prices.
Thankfully, the generosity of our supporters in recent months has allowed us to continue on, but we still need your help. To enable us to move through the rest of the year, we are launching the Fill a Plate challenge.
For just $25 you can fill a plate and help us reach our goal of 400 plates. If we reach a minimum of 200 plates, a donor has offered to match those plates with a donation of $5,000!
Please join this effort and help us reach our goal by donating one or more plates today. Your support will ensure that our children will not go hungry again.
With gratitude,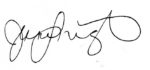 Jennifer Musick Wright
Executive Director & Founder
Prefer to donate by mail? Send checks made payable to HEAL to:
PO Box 452, Saratoga Springs, NY 12866
Thank you!