We're Feeding 134 Children
Our children know what it's like to be hungry. They know what it feels like to go to bed without food, unsure when their next meal will come. Hunger was a constant part of their lives before they came to Rapha.
Now our children eat well. They are fed a nutritious and plentiful diet, which has resulted in a healthier and happier community. I want that to continue, but I need to be honest with you. We're facing a difficult reality right now.
Due to inflation and an extreme drought in parts of Kenya, the cost of food has risen to unprecedented levels. Within a matter of months our monthly operating budget for food increased from $2,500 to $4,500. This means we need to raise an extra $10,000 before the end of the year to cover the increase in prices.
Only a few weeks ago, on my last night at Rapha, I watched the children line up for dinner. As their plates were filled with food, I couldn't help but wonder what would happen next. Would we be able to raise enough money to keep filling their plates during this difficult financial period? I didn't have all the answers in that moment, but I was confident our community would overcome this challenge together.
I know many people are suffering right now. Giving financially may not be an option, but if you do have something to spare, please donate to our special fundraiser below. We are feeding 134 children everyday and we need your help to continue. I don't want our children to feel hungry again. Please help if you are able.
With gratitude,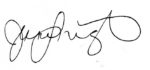 Jennifer Musick Wright
Executive Director & Founder
Prefer to donate by mail? Send checks made payable to HEAL to:
PO Box 452, Saratoga Springs, NY 12866
Thank you!