Every child deserves to go to school
We started Rapha Secondary School in 2013 with one class and 13 students. We now teach over 100 students in four classes (Form 1, Form 2, Form 3 and Form 4). We employ 10 teachers in all the required subjects, and also teach music and drama, sports and debate in after school clubs. Our student population includes children from Rapha Children's Home and children from the surrounding community. Many of our students come from impoverished families. When students are unable to pay fees in Kenya, they are sent home until they are able to pay. Sometimes children miss weeks of school. Sometimes they don't return at all. At Rapha Secondary School, we do not send students home. When families are unable to pay school fees, we allow their children to stay in school so they don't miss any learning time. We give families time to pay, and support the school through raised funds.
Many of our students are unable to pay school fees. Your assistance through our sponsorship program will enable them to continue with their high school education. Meet the students at Rapha Secondary School who still need sponsors below!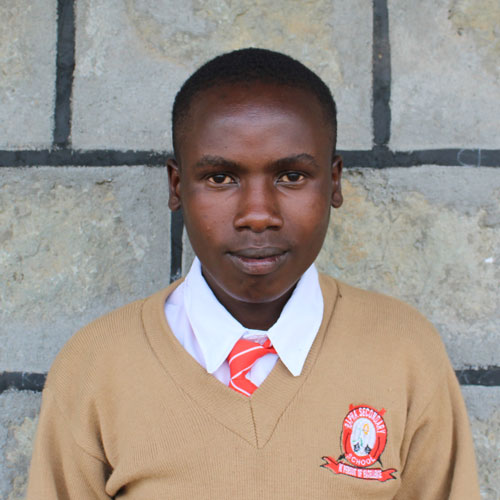 I am Alex Koskei. I completed my final high school exam last year. If it were not for Rapha, I doubt if I would have managed to finish school let alone achieve a grade that will allow me to go to University. Rapha has made my dreams come true. I greatly appreciate all those who support Rapha for they are helping to change children's lives for the better. I know that God will continue to shower blessings throughout your lives. Thank you!
SPONSOR A CHILD
Connect with one of the children at Rapha Community Center by joining our sponsorship program today.  As a sponsor you will have the option to contribute to the basic needs and/or the education of a child. Your monthly commitment will ensure that the entire community will receive vital support on a consistent basis. Plus, you and your child will be able to exchange letters which will create a special bond that lasts a lifetime.