Every child deserves a home
At Rapha Children's Home we care for:
Children who have 1 or both parents, but who are living in extreme poverty
We provide complete care to 50 children. The care we provide includes access to a nutritious diet, bedding and clothing, hygiene supplies, emotional support and access to quality education. Our youngest child is 6 years old. Typically children stay with us through the completion of their secondary school education. Depending on their future ambitions, we will provide support for students to continue with their education through college, university or a trade school.
The children in our community have been through horrific experiences. Most of our children have been orphaned due to the HIV/AIDS pandemic. In many cases, they were living with grandparents who could not afford to care for them. They missed school, and some were even caring for younger siblings. In addition, we have provided a safe haven to children who were physically, mentally and/or sexually abused in their previous home situation. Children are recommended by the local children's office or their situation is brought to the attention of our staff by community members. Every child has a unique story, but the common thread for every child is the need for a safe place to call home. Once a child is part of our community, they are part of our family forever.
We depend on the monthly contributions of our sponsors to provide consistent support to every child at Rapha Community Center. Meet the children who need your help below.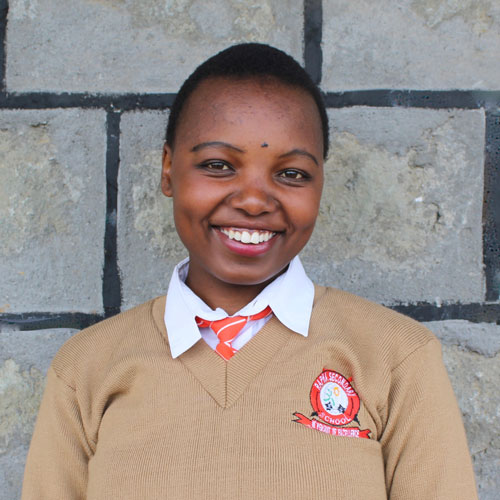 I recently completed my high school education at Rapha. I plan to join University very soon! Thank you for your great support, love and care. Rapha has been the been the best place to grow up. Mum Tabitha and all of  our sponsors have nurtured me to be the best. May God bless you! I hope to make Rapha proud!
SPONSOR A CHILD
Connect with one of the children at Rapha Community Center by joining our sponsorship program today.  As a sponsor you will have the option to contribute to the basic needs and/or the education of a child. Your monthly commitment will ensure that the entire community will receive vital support on a consistent basis. Plus, you and your child will be able to exchange letters which will create a special bond that lasts a lifetime.